I'm new to Romance Books '4' Us! Thanks to the ladies for inviting me to join you here! If you've never "met" me, I've been publishing since 2003, which makes me feel really, really old when I say that. I have nearly two hundred published stories, some through publishing houses, some self-published. I've always written romance, but I tend to jump around in genres. Currently, I'm writing a lot of SEALs and bounty hunters. In fact, I have a brand new story out that you might want to check out...
The new story lives in my sister's
Brotherhood Protectors
world as well as being a
Montana Bounty Hunter
story. Also, this is the third time this couple has been the center of their own story. If you want to catch up on what Jamie and Sky have been up to, grab your copies of the books below. They aren't long—novelette length, really. Meant to be gobbled up in a single evening.
Jamie & Sky's Romantic Journey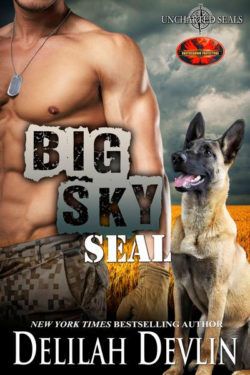 A former military police dog handler, Jamie Burke, along with her former bomb dog Tessa, are still trying to adjust to civilian life. With a jaded, testy personality, Jamie has few friends. Now, a bounty hunter, she's tasked to help federal and local law enforcement search for an escaped terrorist in the Crazy Mountains of Montana. Former SEAL, Sky Reynolds can't believe Jamie Burke is part of the task force. The last time he saw her was in Afghanistan. Back then, he'd thought he never stood a chance with the pretty, ballsy blonde, sure she had someone waiting for her back home. But here she was, still single, still prickly as hell. Assigned to stick close to her and her dog Tessa during the hunt, he'll use the situation to get close. This time, he's not letting her slip away. When Jamie's captured by the terrorist, it's up to Sky, his fellow SEALs and her motley crew of bounty hunters to save her…
*~*~*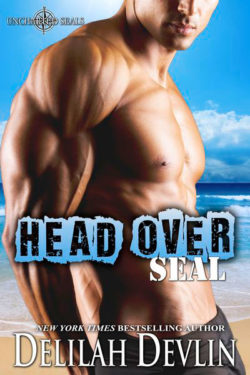 Happy Ever After for a SEAL and a bounty hunter requires true dedication…

A former military dog handler, now Montana bounty hunter, Jamie Burke's still trying to adjust to life with a live-in boyfriend. With a testy personality, Jamie's circle of friends is very small, and includes one very loyal canine best friend. Which is how she likes it. She also likes uncomplicated, but her feelings for her boyfriend, Sky Reynolds, are anything but simple. With ex-SEAL Sky away on a weeks-long mission, she jumps at the chance to work with the Charter Group again, happy to do anything to keep her too busy to worry about him. She heads to Mexico with her dog Tessa to be part of a team working to discover the whereabouts of a cache of weapons stolen from the Army. She's thrilled when Sky meets her at the airport. However, Sky's not happy Jamie's in the middle of this op. Having nearly lost her months before, he's going to stick close. Not a tough job it turns out, since they're staking out a beachside mansion from the mansion next door. Things heat up as they reconnect, but Jamie and Sky both worry about their future, until a cartel arms dealer arrives and bigger worries mount…
Big Sky Wedding is here!
Finally,we get to see Jamie and Sky tie the knot in Big Sky Wedding, which is out today!!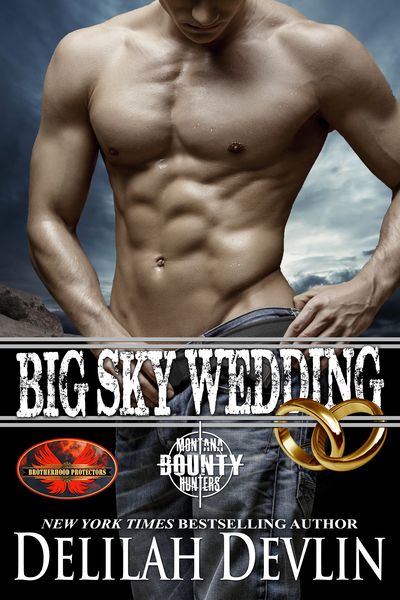 Sky Reynolds
knows that he and
Jamie Burke
are perfect for each other. Both prior-military, they met while they were stationed in the desert, and fate brought them back together in the Montana mountains. They love working together, love everything about the new life they share, however, for some reason Jamie's been dragging her feet regarding wedding plans.
After a particularly stressful time, they take a break. Sky heads out on a mission in the Gulf with the Brotherhood Protectors, and Jamie's chasing a dangerous felon through the woods with her tracking dog, Tessa. Sky and Jamie have time to think about what's really important, and when Sky returns and joins her on the trail, he has a plan to give Jamie the wedding of her dreams.
Contest
For a chance to win a $10 Amazon card, leave a comment!