January 24 is National Peanut Butter Day. Although not writing-related, unless you're an author who eats peanut butter and jelly sandwiches while penning your books (and what's wrong with that?) I thought we'd all like a little fun.
The history of peanut butter is interesting, and other than those with peanut allergies, most of us like peanut butter. I confess to not eating it often now due to its fat content, but I loved peanut butter and jelly sandwiches as a child. And I still love peanut butter ice cream. And
Reese's Peanut Butter Cups. Yum! I'm partial to Smuckers Uncrustables, which are pockets of white bread filled with peanut butter and jelly. They come frozen so I keep them in my freezer and treat myself to one when the mood strikes or if I want to reward myself. They make a great breakfast too!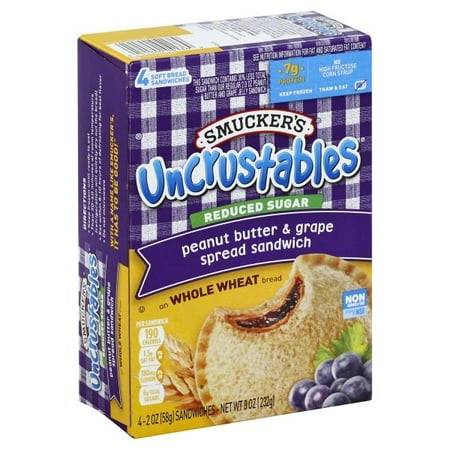 From the National Day Calendar:
Creamy or chunky, with chocolate or with jelly, peanut butter has been an American staple for generations.
Peanut butter is a good source of vitamin E, B6, niacin, calcium, potassium and iron, is packed with protein and is rich in healthy monounsaturated fat.
The Aztecs and Incas made peanut butter around 1000 BC but it was more of a paste and not the creamy stuff we have now.
The peanut was considered animal feed until the late 1800's. Peanut butter didn't become widely used until the 20th century. At the turn of that century, inventions in planting, cultivating, and harvesting the legume (peanut isn't a nut at all), made it possible to see the peanut as a retail food.
Contrary to population belief, George Washington Carver did not invent peanut butter. Washington Carver discovered over 300 uses for peanuts and made the peanut a staple in American diet.
We can thank four men for the inventions and processes that bring us the creamy, smooth peanut butter we enjoy today: Marcus Gilmore Edson of Canada; Dr. John Harvey Kellogg; Dr. Ambrose Straub of St. Louis, Missouri; and chemist Joseph Rosefield.
In 1884, Edson developed a process to make peanut paste from milling roasted peanuts between two heated plates. The famous cereal maker and health food specialist of the time, Kellogg, patented a process with raw peanuts in 1895. Dr. Straub is responsible for patenting a peanut butter making machine in 1903.
Peanut butter was introduced to audiences at the 1904 Universal Exposition in St. Louis at C.H. Sumner's concession stand.
But the man who brought us the peanut butter we know and love today was Joseph Rosefield. In 1922, through homogenization, Rosefield was able to keep peanut oil from separating from the peanut solids. He later sold the patent to a company that
began making Peter Pan peanut butter. He went into business for himself selling Skippy peanut butter through Rosefield Packing. He also supplied peanut butter for military rations during World War II.
Use #NationalPeanutButterDay to post on social media.
Other peanut butter facts:
·

The U.S. is the third largest producer of peanuts (Georgia and Texas are the two major peanut-producing states).

China and India are the first and second largest producers, respectively.
·

More than half of the American peanut crop goes into making peanut butter.

·

U.S. presidents Jimmy Carter and Thomas Jefferson were peanut farmers.

·

It takes about 540 peanuts to make a 12-ounce jar of peanut butter.

·

Americans eat around 700 million pounds of peanut butter per year (about 3 pounds per person).

·

An average American child eats 1,500 PB&J sandwiches before graduating from high school.

·

The peanut butter and jelly sandwich was originally a fancy-pants treat, but the invention of sliced bread in the 1920's made it an everyday staple. The first reference to a peanut butter and jelly sandwich was made by Julia Davis Chandler in 1901.



Now you know. If you've been hard at work writing your next blockbuster, take some time out today and celebrate National Peanut Butter Day with a peanut butter and jelly sandwich. Or a Reese's Peanut Butter Cup.
For you writers of historical romance, if you have story set around the turn of the 20
th
century, wouldn't it be cool to have your characters eat that new gourmet treat, the peanut butter and jelly sandwich?
Valentine's Day is coming, and I have a sweet treat for all of you.
Her Red Riding Hood Valentine
(Snow Globe Magic Book 3) is my sweetly sensual novella with a touch of magic, like biting into a rich, dark chocolate Reeses Peanut Butter Cup. And it's only 99 cents!
A magical snow globe sets the stage for romance between a drama teacher who no longer believes in love and an enticing photographer picturing a different life.
Manhattan drama teacher Carlyn Cameron used to be a firm believer in happy-ever-after, but since the last smooth-talking charmer devoured her heart, she's sworn off men, especially those of the arrogant, too-good-looking variety. And the "wolf in an Armani suit" hired as photographer for the school play she's written and is directing definitely falls into that category. Like the Big Bad Wolf, she fears he's hiding his true self.
Photojournalist Wolf Martinez has seen more than his share of ugliness through the lens of his camera. The nomadic life he leads doesn't allow much time for serious relationships, especially now, but the feisty red-headed drama teacher looks good enough to gobble up. Once he finds his way out of his current forest of troubles, he'll be back on the prowl to his next adventure.
Carlyn can't seem to escape this particularly scrumptious wolf, especially after he moves into the apartment next door and charms her grandmother. He may be smokin' hot, but can she trust him not to steal her heart? And Wolf finds himself irresistibly drawn to Carlyn, but can he picture a new life for himself, with room for two?
https://books2read.com/u/31M0OD